So I have obviously abandoned you all - sorry!
We had a rummage sale...yes, that was my brilliant idea! Little did I remember that they are a TON of work!
While we did bring in some dough, the most important part is we got rid of a lot of junk!!! WOO HOO! Such a great feeling!
Oakley joined us on Saturday. After awhile, he found a comfy spot...too bad TJ probably wasn't as comfy: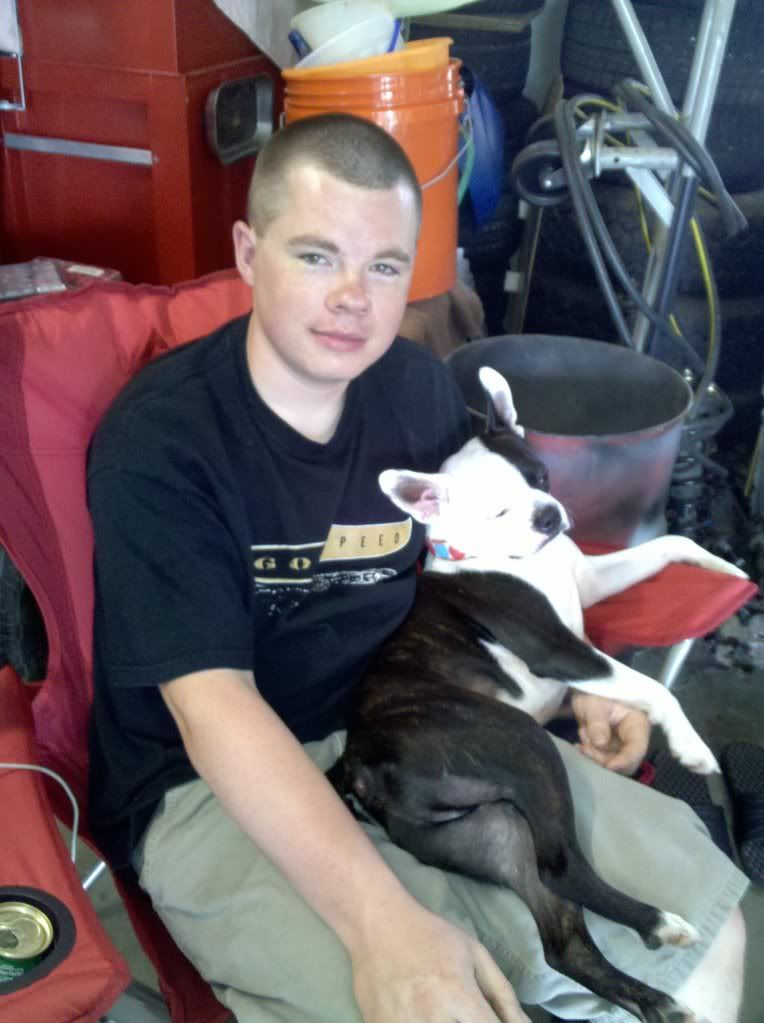 (taken with the Droid)
btw, see that THING behind my brother there...yes, we built an entire clothes rack (not so affectionately named the Monster) just for the sale! We also had a dressing room...if you're going to do it, might as well go wild!
Big thanks to everyone that helped with the sale (especially Mom, Dad, and TJ!), let us borrow your tables, etc!